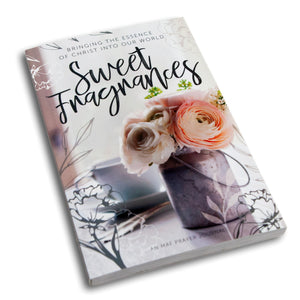 Sweet Fragrances Prayer Journal
MAF published, prayer journal for women, Sweet Fragrances: Bringing the Essence of Christ Into Our World.
The journal is built around seven stories that illustrate how MAF staff and others are expressing the love of Jesus in the places where MAF serves. Each story includes five days of Scripture readings, prayers, and journaling/sketching/coloring suggestions.